Pictures of various permaculture projects around Lost Valley - papercrete, strawbale, cob, a solar cooker and solar shower, and more.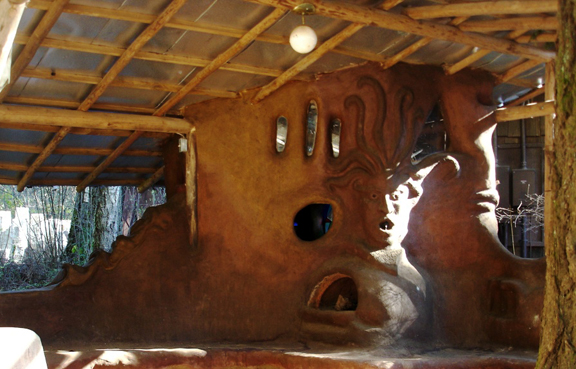 A cob construction - resides behind the main lodge. There is a phone booth on the right-hand side behind the bench.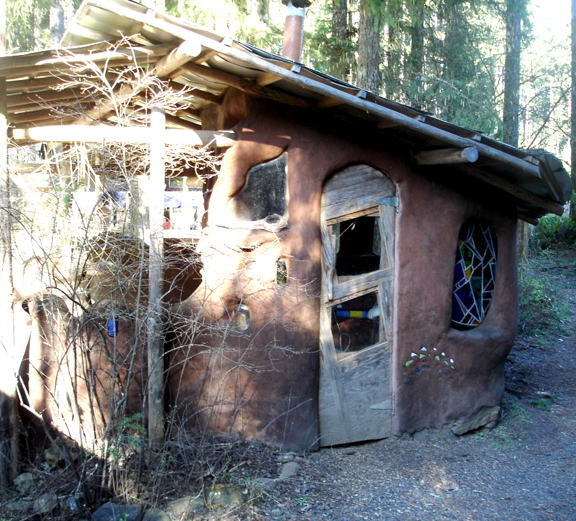 Outside of the cob phone booth (see the stained glass window!).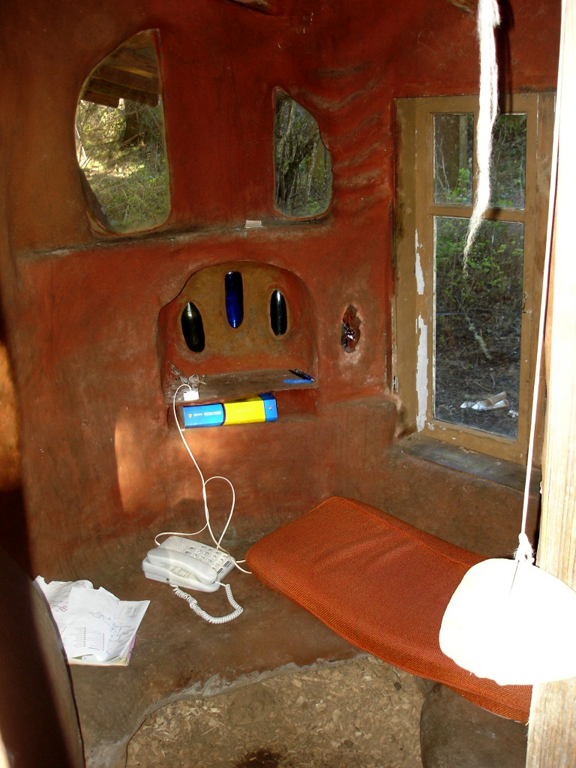 Inside of the cob phone booth.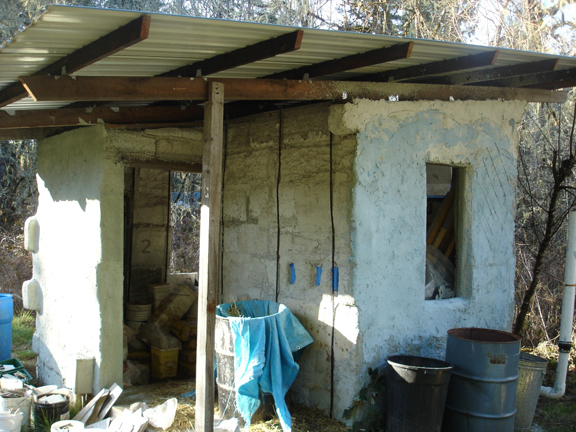 An experimental structure created with papercrete bricks of various sizes.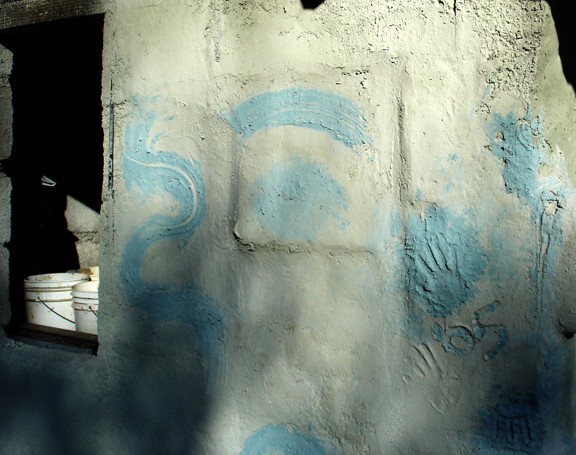 Detail on the back wall of the papercrete structure.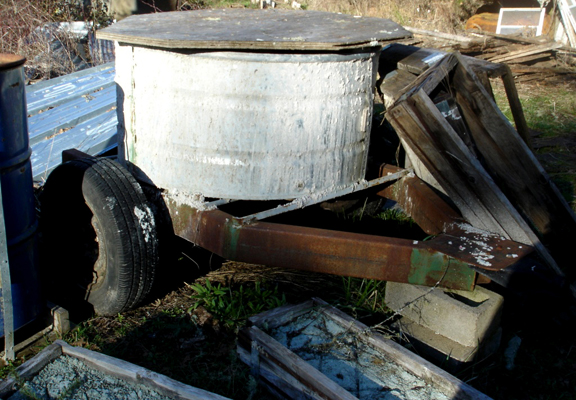 This papercrete mixer has the mixing blades hooked into the axle so that the contents is mixed when it is dragged behind a car or tractor.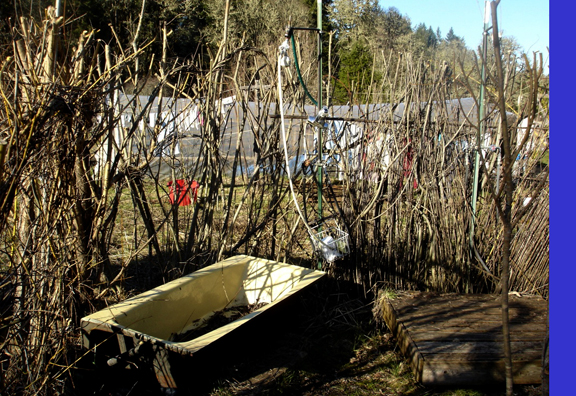 An outdoor shower (one of two on the property) - willow branches form the enclosing fence.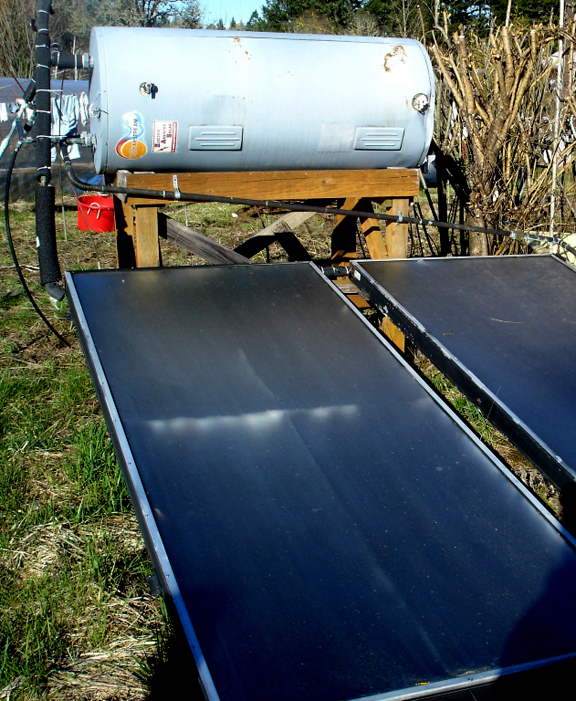 Solar panels which heat water for the outdoor shower.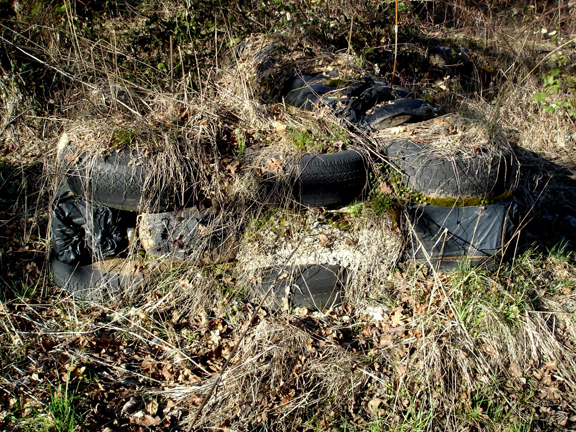 An overgrown earthship experiment. Packed-earth bricks and earth-filled tires.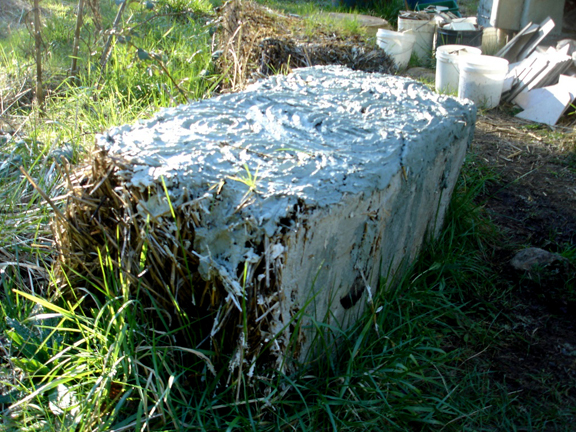 Strawbale experiments. I dont know what they coated it with.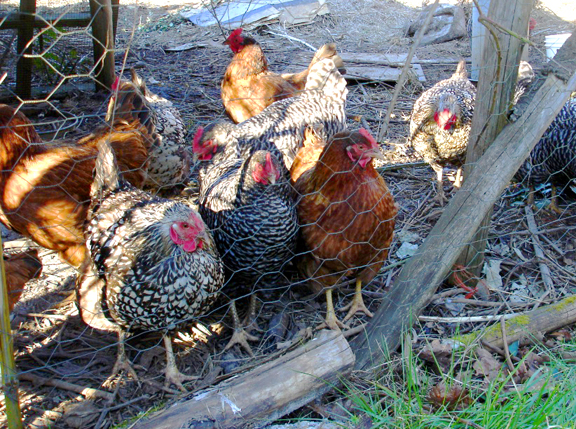 Chickens are a necessary component of any permaculture design. They live near the barn.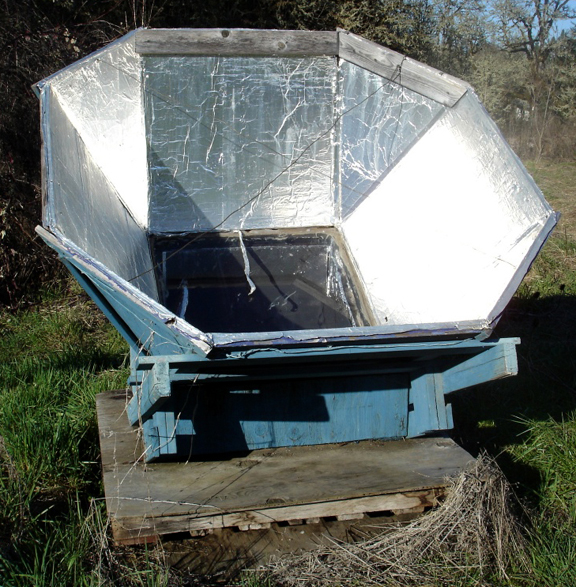 The solar cooker captures heat from the sun and traps it in a lower chamber.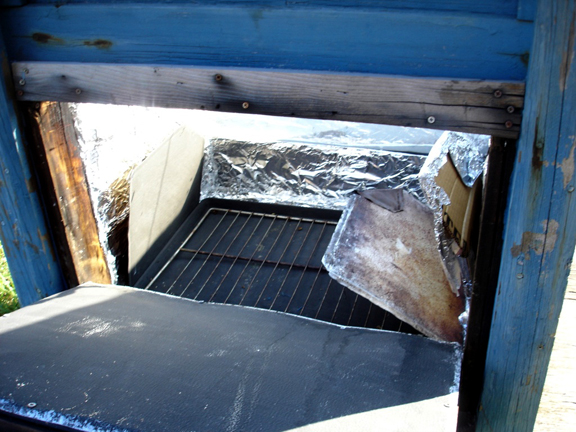 View of the oven part of the solar cooker (from the back).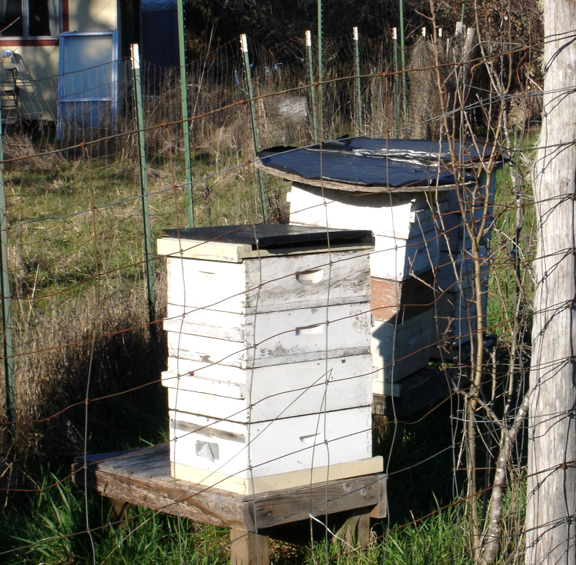 Lost Valley gets 165-175 pounds of honey every year from these two hives.